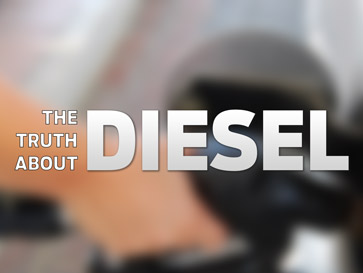 The Truth about Diesel Engines
With the introduction of new UK legislation regarding the use of Diesel vehicles in the centre of London and the expectation that driving a diesel may become more stringent in the coming years, it is important to consider whether you should buy a diesel-powered vehicle in 2017/2018?
Should I buy a diesel? The short answer
Yes. New diesel Citroens sold by Charters are primarily powered with Euro 6 compliant engines. These engines are the cleanest models in history and are fitted with Diesel Particulate Filters (DPFs) that ensure that NOx emissions do not exceed 0.08/km. These Euro 6 compliant BlueHDi diesel units mean that come September 2020 when the Ultra Low Emission Zone ULEZ comes into effect (replacing the T-Charge), they will still be compliant and drivers will not be expected to pay the extra £12.50 per day to drive in these areas.
What if I don't drive in London?
Honestly, with the traffic as it is, who could blame you for not wanting to drive in London. However the Ultra Low Emission Zone template is expected to be taken up by other cities around the UK so even if you don't drive in London, you can expect that it could very well affect you some time in the future.
How do I know if my diesel car / van is Euro 6 compliant?
If your vehicle was manufactured before 1st September 2015, it is unlikely to be Euro 6 compliant. Most models manufactured after this date are. However, we would urge you to check on this with the manufacturer.
What can I do if my vehicle is not Euro 6 Compliant?
Charters have planned ahead with this by introducing a Scrappage scheme for vehicle older than 31st December 2010. We are offering a minimum part exchange amount to ensure you dispose of your old vehicle and replace it with a new, cleaner one.
To conclusively tell whether your current car is compliant then use the VCA Emissions Lookup tool.
Why don't I just switch to a petrol engine?
Despite petrol engines coming on leaps and bounds in the last ten years, our award-winning PureTech engines can't quite match the economy figures of a BlueHDi diesel unit. Most commercials are fitted with diesel engines with the understanding that with all of the start and stopping required of them, a diesel engine is the most economical. Whilst PureTech petrol engines can suit many drivers, there is still no PureTech petrol that is as efficient as BlueHDi.
Why are people talking negatively about Diesels?
It is a lack of understanding that is causing these conversations. Most drivers are blissfully unaware of the Euro rating of their engines and with many manufacturers not being open about their Euro 6 compliance, confusion continues. We hope to educate you with this article in the hope that
What Citroens diesel cars/vans are Euro 6 compliant?
For more on Euro 6 compliance then contact our team (using the form below). To browse our entire range of Citroens, then see our new car or new van page.
General Enquiry
For the Citroen SpaceTourer
Sales Location
189-191 High Street
Aldershot
,
Hampshire
GU11 1TS
Phone:

01252 21 31 50
| | |
| --- | --- |
| Monday | 8:30 AM - 5:00 PM |
| Tuesday | 8:30 AM - 5:00 PM |
| Wednesday | 8:30 AM - 5:00 PM |
| Thursday | 8:30 AM - 5:00 PM |
| Friday | 8:30 AM - 5:00 PM |
| Saturday | 8:30 AM - 5:00 PM |
| Sunday | Closed |
Serving Aldershot, Farnham, Farnborough, Fleet & the surrounding area with new and used Citroen