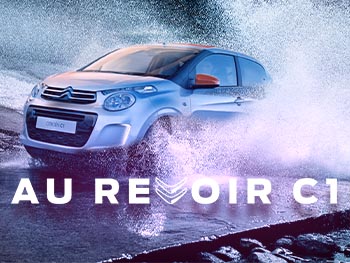 Au revoir to the Citroen C1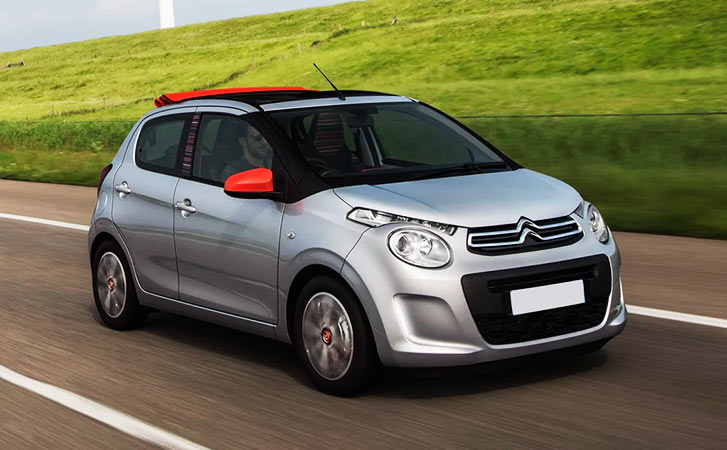 Citroen UK have now rolled out the very last Citroen C1 from its Czech factory in Kolin. Whilst we're reluctant to say goodbye to this iconic model, Charters have decided to say au revoir. You never know what the future may hold.
Introduced in 2014, the latest generation of C1 has been a staple of the UK roads with over 1.2 million vehicles sold. Following on from the success of the original C1 (released in 2005), its sixteen year run brought economy, safety and fun to the roads.
The Urban King is dead. Long live the Kings
So what next? What is the car that can replace such an icon? Citroen's answer to this is the already super-popular C3 and the upcoming AMi. With advancements in engine technology, the Citroen C3 can offer all that the Citroen C1 can with larger space and Advanced Comfort.
Modern drivers are opting to go for larger vehicles (evidenced by the staggering sales figures of the Citroen C3 – reaching nearly 5 million to date). The C3 is ideal around town and with its cost-effective multi-award-winning PureTech engine, it can manage impressive economy figures.
AMi is coming
For those seeking an even more economical vehicle for quick trips around town, we direct you to the upcoming AMi. A distinctive all-electric vehicle which has been made to be as economical as possible.
With a range of 43 miles which recharges in just three hours from a normal plug socket, the AMi brings a quiet simplicity to town and city driving. New AMi can be reserved today for just £250 and deliveries will commence in just a few months.
So with the loss of the C1, we're proud to serve our customers with a range of award-winning, economical, spacious, comfortable and above all, quirky cars. If you're still looking for one of the last C1s off the production line then contact us today. There's still a few vehicles in stock in the country and our used car stock often includes them. Pick yours now.
General Enquiry
For the Citroen C1
Sales Location
189-191 High Street
Aldershot
,
Hampshire
GU11 1TS
Phone:

01252 21 31 50
| | |
| --- | --- |
| Monday | 8:30 AM - 5:00 PM |
| Tuesday | 8:30 AM - 5:00 PM |
| Wednesday | 8:30 AM - 5:00 PM |
| Thursday | 8:30 AM - 5:00 PM |
| Friday | 8:30 AM - 5:00 PM |
| Saturday | 8:30 AM - 5:00 PM |
| Sunday | Closed |
Serving Aldershot, Farnham, Farnborough, Fleet & the surrounding area with new and used Citroen